Graham Reid | | 1 min read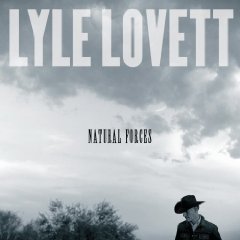 With this fine country/alt.country singer-songwriter due to play in New Zealand soon, with Kasey Chambers (date and details here) and knowing his albums rarely go reviewed, it is timely to consider his most recent release which came out in the pre-Christmas slew of hits and compilations.
Lovett has never been an easy one to pigeon-hole: his music can sometimes be straight from the heart of traditional country, at other times sounding very post-Gram Parsons country-rock and at others along the alt.country axis.
Here for example he tosses off (?) a very funny masturbation song ("gonna choke my chicken all night long") over a barn-storming hoe-down with fiddle and mandolin, yet also covers Townes Van Zandt's lovely ballad Loretta with gentle piano and steel guitar, and with Robert Earl Keen co-writes It's Rock And Roll which is a rocked up musical pastiche (Die Straits, the Who etc) and cynical look at the rock'n'roll lifestyle: "The one you hate the most is the newest up-and-comer, and the one you love the most just ran off with your drummer".
He also connects to the spirit of the old/new West in the title track which relates to the plight of Native Americans ("they volunteered to move they say, and we'll understand come Judgment Day"), rootless long distance truck drivers and the sacrifices that are being made on foreign soil to keep America safe: "Lord, I pray I'm worth fighting for".
So yet another fine and diverse collection of originals and covers, and probably little clue to what he might play in oncert. But he's nothing if not consistent so your investment in a ticket is pretty safe.