Graham Reid | | 1 min read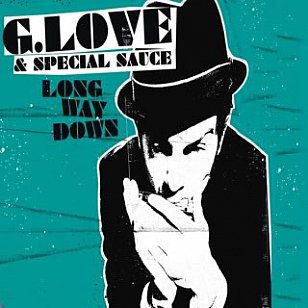 After the terrific debut single Cold Beverage in the mid 90s (a slice of lazy blues hip-hop for which Sony resurrected the old Okeh label to release), this trio from Philadelphia fell from sight and commercial viability, then broke up for a while.

Pity, because they nailed a laidback acoustic hip-hop style which anticipated the folkadelic movement, owed a little to Beck, and were much more interesting than mellow types like Jack Johnson and Donavon Frankenreiter.

This album -- only available in Australia and New Zealand and released on the back of some dates across the Tasman -- pulls together tracks from their 2008 Superhero Brother and newer material, and reminds what a distinctive, likeably stoner sound they have. (One track is the slippery, soul-funk and funny Who's Got the Weed about smuggling buds.)

G. Love brings oily blues guitar licks to the sleazy, groove-driven sound of acoustic bass and simple percussion, and everywhere there's a kind of slacker appeal in their white-boy urban rhymes and concerns ("Jenny don't crash your car").

Located between the politically-inspired percussion-driven Peace Love and Happiness and the equally pointed but funny Southern back-porch blues of Superhero Brother are a cover of the Conquerors' Wontcha Come Home, pop balladry (Crumble), gritty r'n'b (Lottery) and blues-pop (Dreamz).

Set your soul on cruise control. And smile.