Graham Reid | | <1 min read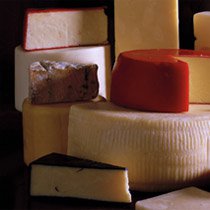 This young pop band out of Sydney come, not so much trailing influences but shoving them up ahead of them: variously they sound like nasal Dylan '65 doing early Velvets drone (Farmacy), the Bats jingle-jangle (Something to Believe In), the fuzzy end of the Clean (Oh No), more Velvets-in-Dunedin (Retreat) . . . And those are just the first four tracks. You get the picture.
No surprises then that a couple in the band are former Kiwis.
Singer Max Doyle has studied and perfected that languid indifference of early Dylan and Lou Reed (without the menace) but mostly they don't impress me much.
They are playing a couple of New Zealand dates (Auckland's Whammy, Feb 26, Happy in Wellington the followning night) and doubtless the sheer familiarity of their sound will have some appeal. I don't hear it as post-modern appropriation, just a band which has identified a style and is working it out.