Graham Reid | | <1 min read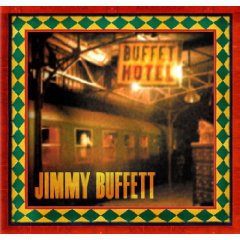 Buffett has made a career and an excellent living out of writing songs about drinking margaritas, sailing and flying, party moods with good food and better friends, beach bars and so on. He also works in political subtexts which detractors of his freewheeling lifestyle and easy music prefer to ignore.

This typically interesting collection addresses the power of waving in friendship, his love of flying ("I don't need no runway, I got fuel here in my bong") and Beautiful Swimmer, which is a celebration of beauty and grace in the water -- whether it be Marilyn Munroe in a pool or crabs in a creek.
He also throws in the observation "Iraq, Iran and Afghanistan, we got a lot to drink about".

It sounds glib, but Buffett gives you an opportunity to smile at the world's absurdities to a decent, summery tune.

As the man says, "turn up the heat and chill the rosé".