Graham Reid | | 1 min read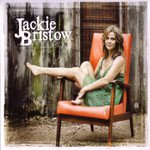 Singer-songwriter Bristow moved from New Zealand to Austin in 2008 (where this, her third album, was recorded) and it would be easy and convenient to drop her into the alt.country/country category.
Certainly on the recent tour with Tami Neilson and Lauren Thomson she fitted into that zone. Those three gals delivered a terrific show which would have been acclaimed in any country music bar in Texas.
But there is something more to Bristow and it is evident on the title track here where she has a soulful, almost gospel, edge -- a point emphasised by the stirring Hammond organ and handclap backing vocals on the chorus. She brings the church into the bar, or vice-versa.
She hits a similar point in the ballad Running and on Pray for the Love where those backing vocals add punch to the messages. And Bristow has stories to tell.
On Holy Mess she tells a dark, small town tale of Catholicism, alcoholism, a mail-order bride and the need to fight to be free. It's country in a way, but rocks urgently like a disillusioned Bobbie Gentry with Lee Clayton in the band, and the story is told in sketches. You fill in the unpleasant gaps.
As you do on the bitter, brittle but assertive Broken Girl.
She also delivers some attractive ballads: the healing and soul-tinged mood of River with sweeping guitars from co-producer Mark Punch; and Aotearoa at the end, with a haka break, which is a gentle and evocative paean to her homeland.
In many places this sounds like Bristow's escape album and the song titles suggest as much: Freedom, Running, Hightail It Outta Here, Broken Girl and Rebel in my Soul. It's there in some lyrics which flash through also, "I have been runnin' from you but I'm still holding on to the dream I once knew"; "I'm drowning here tonight in a bottle"; "I don't want to carry around this shame"; "I'm going to let the world take care of all the things I can't change" . . .
There is a subtext of faith (and faith questioned) throughout.
Only the rather workmanlike Hightail It Outta Here sounds like country-rock by numbers. The rest of this album confirms a major talent.
And whatever she's running from or to, it makes for gripping listening.