Graham Reid | | <1 min read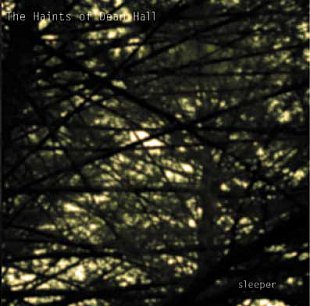 The mystery continues as this poetic, dark alt.country outfit once more -- as on their impressive self-titled debut album -- explore understated, musically and emotionally stark songs which sometimes evoke empty rooms in spider-webbed old houses and an emotional ennui.
But although they suggest a more ancient time and place these are very contemporary lyrics ("doing donuts in the Datsun") and deal with sharp observations: a small garden wedding where they dress as if for the office; "ten years of fake removed, revealed a face you no longer understood"; "you will play to hundreds as they eat from paper plates and you will tell them secrets" . . .
There are lovely songs here: the sad Paper Plate with its melody gently rising then retreating; the flat delivery of much of Brown Wig which makes the modulations of the melody seem even more pronounced; the gentle guitar jangle behind Stereo Off and the monochrome title track . . .
And the simple, almost a mere fragment, Marie is the prettiest song you will hear in a long time.
Yes, these lyrics are full of unresolved mystery and sharp images, and emotions delivered with caution. Engrossing.