Graham Reid | | <1 min read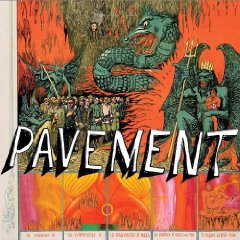 We'll make this a quick product description to coincide with this great alt.American band playing in New Zealand -- here is a remastered 23-track collection which draws on their singles, tracks from their classic albums (Slanted and Enchanted, Crooked Rain Crooked Rain, Brighten the Corners) and adds three early songs from before their Matador signing plus a track from an obscure compilation.
Mid-price and remastered, and tracks chosen by the band themselves.
If you don't have their key early/mid Nineties albums your learning curve starts here.