Graham Reid | | <1 min read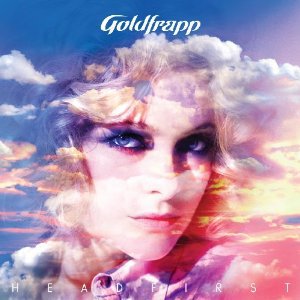 If Rip Van Winkle had nodded off a few decades ago and was woken by the sound of this album he'd be forgiven for thinking nothing much had changed: on this, the fifth album by Alison Goldfrapp and Will Gregory, you've got a checklist of electro-pop and Euro-disco which includes Abba, Laura Branigan, Giorgio Moroder, bits of ELO, Eighties soundtracks . . .
It's interesting in a kind of "Oh, that's Van Halen's Jump" kind of way and this path back to the future has been paved by the likes of Mika, Empire of the Sun and MGMT.
But they seemed a whole lot more unadulterated, tongue-in-chic fun than this often clinical sounding pastiche. Maybe they are pitching for the soundtrack of that remake of The Goonies which is whispered?
Nah.