Graham Reid | | 1 min read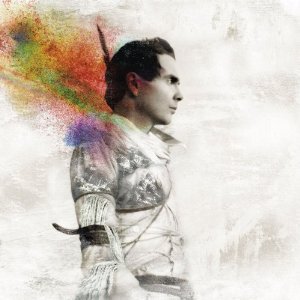 At the time, some critics and people were more taken with the last Sigur Ros album than I was (the one with the absurdly long, impossible to type title). My problem was that in making economic (if still spectral and widescreen) pop in most places they had lost the very thing that made them different, interesting and quite special.
I've noticed in discussions with people about this group from Iceland that few now refer to that album but hark back to sublime Hvarf/Heim CD/DVD set of 2007 -- or further -- which captured them at their ethereal, beguiling best.
So you might need to take my preferences into account here because on this solo outing by SR singer Jonsi who here -- mostly singing in English -- gets the chance to release songs which wouldn't fit into the Sigur Ros ethos.
Which means it is (sort of) closer to That Album than their previous releases. Here are songs averaging around the 4.30 mark and featuring that distinctive, high and soaring voice over the top of synth-created backdrops and owing rather more to emotionally dramatic Eighties synth-pop (Boy Lilikop, Sinking Friendships) than anything by Sigur Ros.
There is an uplifting optimism at work here without the camp'n'kitchen-sink pleasures of say Empire of the Sun/The Sleepy Jackson and also a liberating dance quality to songs like the driving Animal Arithmetic and Around Us.
But this is at its best when he goes for the heart -- Kolniour and Grow Till Tall where the voice becomes another instrument, or the reflective tone of Hengilas -- and not the head (or feet).
Still, Jonsi clearly has his eyes and ears on the audience for sophisticated pop rather than the arty end of the spctrum that has embraced Sigur Ros -- and fair enough.
But I know which I still prefer.