Graham Reid | | 1 min read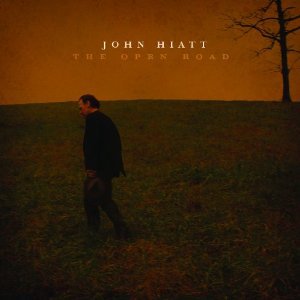 For my money John Hiatt never sounds better than when he gets a rocking band behind and sounds a little venomous or angry. The back-porch Hiatt never much appealed to me -- so this, his 19th album, suits me just fine.
With his tight little touring band and at age 57, he (mostly) writes about hitting the highway and some of the songs seem perfectly crafted for top-down driving with a strip of endless highway rolled out ahead.
Titles include Haulin', Like a Freight Train, Homeland, Movin' On, Fireball Roberts and Carry You Back Home. You get the idea? Well not quite, because titles can be deceptive and this isn't flat-tack trucker rock by any means.
The mood cuts back for the chiming guitar of Go Down Swingin'; Like a Freight Train is a slow Elvis-echoed blues; My Baby is in a dirty John Lee Hooker style; and Homeland has a Tex-Mex country twang, a conscience about Native Americans as the original inhabitants and a tune that you'll recognise instantly from somewhere.
Movin' On is a soulful blues over razor-sharp guitar and Fireball Roberts is actually a moody bluesy ballad. And it goes out with a yearning wish to return home.
So there is as much blues and balladry here as there is highway ridin' soundtrack.
But with Hiatt's anxious and tight vocal style, and that whip-crack band, this has a latent energy everywhere -- except when he really lets it off the leash. At that point you wind the window down and push the accelerator just that little bit harder too.