Graham Reid | | <1 min read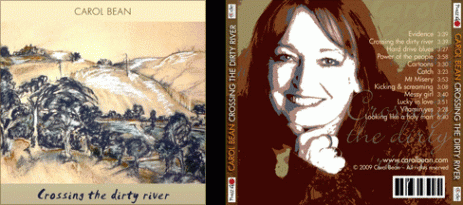 This album by peripatetic British-born, LA-raised country-blues rocker singer-guitarist Bean -- now resident in NZ -- has been around the stereo for perhaps so long I forgot to post it.
With a tight, revolving door band which includes slippery and earthy guitar by Mike Petrie, Robbie Duncan, Mark Laurent and Ray Ahipene-Mercer, Bean delivers some serious messages (although the Pacific reggae on Power of the People seems a bit tired) and is at its best when she errs to the gritty, personal blues end rather than bemoans the cultural imperialism of American cartoons.
When the mood drops on Catch she reveals another, more intimate, side however which is heard at its best in the reflective Looking Like a Holy Man right at the end.
Over the long haul Bean's vocals lack the necessary range for some of the material here, but when she gets the band kicking you know she must shake walls in pubs and clubs.