Graham Reid | | 1 min read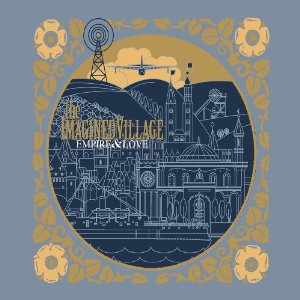 Every now and again the English music press gets infatuated by traditional folk (to make amends for hailing Gay Day and other such rubbish Britrock?) and embarks on a brief essaying of various musicians and artists who would otherwise languish in finger-in-ear folk clubs.
The Imagined Village -- a changing line-up of folk and elsewhere musicians -- is the most recent to receive such attention and its blend of world music (sitar and Indian instruments in this case) with traditional songs (lyrics about cannonballs and maidens fair) has been widely hailed.
Well, I don't get it.
Yes, I understand that for folkies it might seem daring to have turntables and electronica behind Martin Carthy's West Country vocals, or for sitar and tabla to appear on songs which are "trad.arr." But none of that helps this escape the rather maudlin mood which prevails on songs about dour matters, or a drawn out treatment of Scarborough Fair which sounds like a 45 played at 33rpm.
I quite like the contemporary and backbeat treatment of Space Girl here with its squirting electronica squiggles, but Martin Carthy's woolly sweater style (and there's a fair bit of it here) has never appealed to me -- and Lord knows what they were thinking when they decided on the astonishingly earnest version of Slade's 'Cum on Feel the Noize rendered as if in some bleak crofter's hut in the remote isles.
I pass and leave this to the English essayists -- although I do expect to hear 'Cum on Feel on summertime radio when DJs dig out bad or bizarre versions of great songs.