Graham Reid | | <1 min read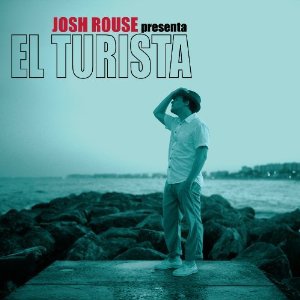 The musically itinerant Josh Rouse has long been an Elsewhere favourite for his musical curiosity (Seventies singer-songwriters, Nashville, indie-rock and so on) and he doesn't disappoint here as he gets his passport stamped and takes off for the tropical pleasures of Brazilian moods and music (in Portuguese mostly) which come subtlely orchestrated or deliciously understated.
And yes, by its very title he acknowledges he is just a tourist in this music and not bringing a deep and authentic attitude to it.
But that hardly matters because as this flows past, elevated by strings, with touches of American folk and pop (I Will Live on Islands sounds like it fell off Paul Simon's Graceland), in what is perhaps remarkably clumsy Portuguese sometimes, you just get swept up in the sheer pleasure he is taking.
A slight Rouse album, but he does slight with more depth than most.