Graham Reid | | <1 min read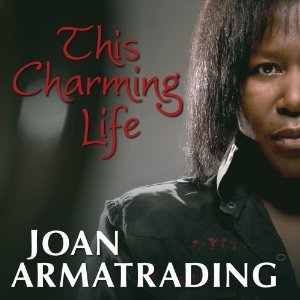 After the success (critical and saleswise) of her last album Into the Blues, you'd expect attention would be drawn to this new album from one of rock's long distance runners who has long since fallen from media and wider public attention.
That said, this outing is much more patchy than the tightly coherent predecessor which roped together various styles of blues.
Here Armatrading aims for a more pop consciousness (and again plays everything but percussion herself, including the catch-all keyboard/synth parts) but the musical and lyrical results often sound grounded in the upbeat Eighties . . . despite some dark lyrics.
You can't deny the power of her voice (Two Tears and Virtual Reality sound like they could have come from a 20-year old album) or that on the mildy menacing Heading Back to New York City she embraces poodle-rock guitar gestures of the Eighties. Or that Best Dress On wouldn't disgrace a Joan Jett album.
But decent material like Goddess of Change are lumbered by programming and you wish she would trust herself to a live band and let that voice and superb guitar playing sit in a more edgy context.
The final track Cry, a spare ballad, is among the best -- but it seems a long time coming.