Graham Reid | | <1 min read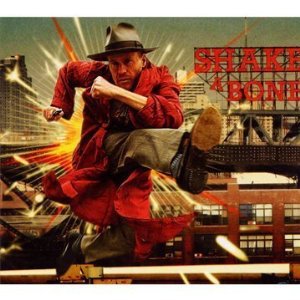 You can't say you weren't warned. A couple of years back when he released his '02' album Elsewhere said you'd be hearing more of this human beat-box, one-man foot-stompin' blues band which is Ben Darvill.
Here recorded by Steve Albini in Chicago he once more abuses that harmonica, makes his own percussion and becomes a wall-shakin' blues-rock outfit -- or, better, takes the mood down to some haunting spook tales (Broke-Down Lincoln, Voodoo Doll, You All But Stay)
He's as much an act as early Tom Waits and you'd guess he's someone to see more than just hear on albums -- and yet take away the information that it's just one guy doing this and it is even more impressive, even if he does stomp on the same spot sometimes.
Blues which is borrowed but dressed in tough urban clothes and sent out onto the mean streets to make a living.