Graham Reid | | <1 min read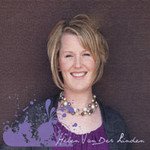 This EP arrived from the winnner of last year's Gold Guitar award at the annual Gore country music festival and she has already taken herself to Tamworth in Australia to further her career. And you'd expect she will go far.
Here with a small and seasoned band -- and covering Tami Neilson's Cigarette -- she moves easily between slightly swinging country (Planet of Love) and a slightly more edgy Anne Murray style (Lonestar), and if this falls at a hurdle it is that you suspect she is capable of delivering even more grit on material that is perhaps less reflective.
But in a bigger world than New Zealand where this kind of country is given a better shot on radio (Australia, the US, Canada) she should be a darling of programmers.
Check her My Space page.