Graham Reid | | <1 min read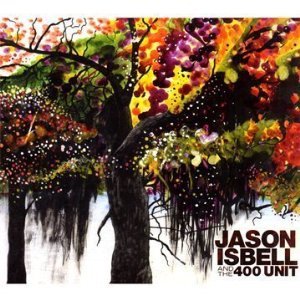 It's instructive but perhaps unfair to put this album from the former member of Drive By Truckers alongside their most recent album, The Big To-Do: after a flawed solo debut Sirens of the Ditch in 07 Isbell here sounds in command again, whereas the Truckers album is pretty ropey in places.
Here Isbell and his band (on an album that came out a year ago Stateside but gets belated release here because they are in Australia with Justin Townes Earle) sounds much more in touch with the songwriting craft he brought to the Truckers.
Where The Big To-Do is willfully ragged, Isbell's music here – whether it be his Band-framed back-country pop, melancholy piano ballads or searing guitar-driven, Replacements-like rock – is much more focused and fully realised.
The mini-epic Sunstroke – a ballad of suppressed menace and resentment towards a former lover or friend – opens with "they tell me you walk on the water now" but his vocals get increasingly submerged; Good is ragged but melodic power-pop from the school of Buffalo Tom; the truck-stop mood of Cigarettes and Wine slips between anger and regret about a lost love, No Choice in the Matter is like Little Feat at their most aching. . .
Diverse, distinctive, intense, touches of Memphis soul and much more.
A return to form.