Graham Reid | | <1 min read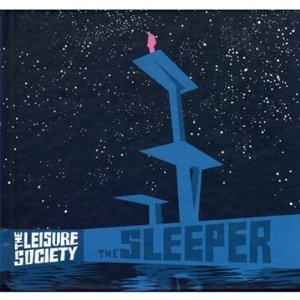 There is a lot of neo-folk around and you suspect the success of Fleet Foxes has prompted interest in people like Mumford and Son, the Unthanks and Joanna Newsom. This oddly named British outfit – which suggests an ambient-lounge act – should appeal to an even wider audience.
With hints of McCartney at his most pastoral, a little Crosby Stills and Nash harmony vocals, a lift from acoustic Neil Young, plenty of poetic Anglofolk and a pop sensibility, some philosophical thoughts alongside dry wit, and some real toe-tappers as well as dreamy ballads, this self-produced indie-album effortlessly ticks a lot of boxes.
Whether it be the Simon and Garfunkel chamber pop Of A Short Weekend Begins with Longing, the brooding melancholy of We Were Wasted, or the wistful love songs (A Matter of Time, Love's Enormous Wings) singer-songwriter Nick Hemming with co-vocalist Christian Hardy – both multi-instrumentalists, about 20 between them – deliver a fresh and refreshing debut that provokes as much as it charms.

And in the expanded edition, the eight-song bonus disc A Product of the Ego Drain includes their delightful, folked-up version of Gary Numan's Cars which sounds like Penguin Cafe Orchestra.

Real nice all round.