Graham Reid | | <1 min read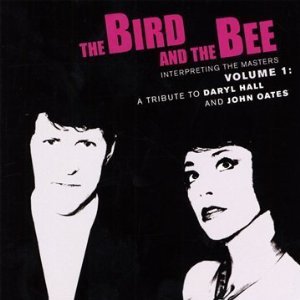 This will be brief because you could essay at length the trend of artists covering the work of their predecesssors: Scarlett Johansson doing Tom Waits, Susanna Hoffs and Matthew Sweet's Under the Covers series, knob-twiddlers on Kraftwerk, the Judee Sill and Townes tributes only the most recent.
You could look at how there is a sometimes slightly kitsch quality to some of these projects which appeals to people who like music as fashion accessory which makes a statement about their quotient of cool. Or you could argue that sometimes these albums put the work of ignored geniuses back into the public domain.
Or you could, in this instance, simply observe that The Bird and The Bee (Inara George -- who is Lowell's daughter -- and Greg Kurstin) -- who delivered the enjoyably shallow Ray Guns Are Not Just the Future -- have here taken the Eighties pop music of Daryl Hall and John Oates and, by liberating it from the FM radio/classic hits world through deft and sometimes delightfully understated revisions, allowed them to breathe again.
So here are cocktail cool versions of I Can't Go For That, Rich Girl, Kiss on My List, Maneater, Private Eyes . . .
Sounding more like the Carpenters than the synth-splattered originals, these are kinda nice versions -- but let's be honest: your world would hardly be the poorer if you never heard this.
Cute, cool, nice. And for their next volume . . .?