Graham Reid | | <1 min read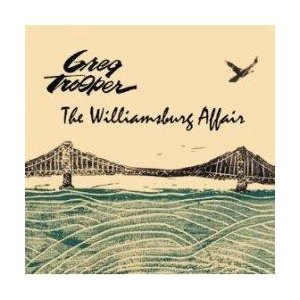 According to his website, country-rocker Trooper recorded these songs with his touring band 15 years ago in a Brooklyn studio in just four days, then he moved back to Nashville and the tapes were left to languish.
Now mixed and mastered these 11 songs (10 originals and a strong treatment of Neil Young's Wrecking Ball) appear for the first time and don't sound dated a bit. Well, not in his catalogue anyway. You'd have to concede that in the past decade and a half others have delivered perhaps more compelliing material than Angel and Stronger which open proceedings here.
But it is when the whole band really kicks in with the acerbic blues rocker Paradise and Wrecking Ball that this one really steps up a notch or two.
Trooper has lived up to his name and has been one of those road-working troubadours for decades now whose music encompasses fiddle-driven country (When You're Not Here on this album), tough minded narratives (the almost pop-rock Catherine Don't Slip), roadhouse blues, soulful roots rock (You Will Be Missed), edgy stories with razor-write guitar (Quite Like You) and Nashville-influenced ballads.
Perhaps this is only one for longtime fans to fill that archival gap, but Trooper is always worth hearing -- and material like the melancholy meditation These Sunday Nights (with Larry Campbell on pedal steel) and 21st Century Boy here count among the best he's done.