Graham Reid | | <1 min read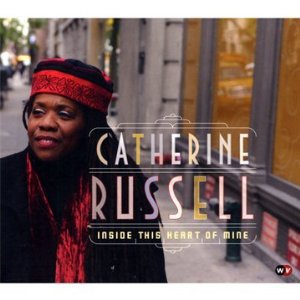 With an excellent ensemble of understated but very classy players, jazz-cum-r'n'b singer Russell takes a sophisticated journey down the byways of ol' New Orleans, finger-snapping Swing Era sounds, cool blues and other related styles on a warmly produced album which includes materiaal by Fats Waller, Harold Arlen, Duke Ellington, early r'n'b star Wynonie Harris, Willie Dixon (Spoonful), Louis Armstrong and others.
This breaks no boundaries but Russell and the band have a real feel for these songs which come with almost too much baggage to sound fresh -- and yet together they manage to pull them into album-shape coherently despite their different sources and make them sound, if not new, then certainly much more interesting than they have been in lesser hands down the decades.
And on songs like Troubled Waters, Russell brings in a canny blues-pop quality to her delivery.
Style never goes out of style -- and this is very stylish.