Graham Reid | | 1 min read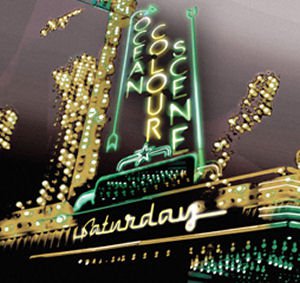 Despite being one of the most exciting and interesting bands of the Britpop Nineties -– singer Simon Fowler had a rough and soulful voice, guitarist Steve Cradock a member of Paul Weller's touring band –- this outfit from Birmingham never really took hold in New Zealand.

On their home turf they had Weller as a vocal supporter, opened for Oasis and scored five top 10 albums, the best being Moseley Shoals in '96.

Never too late to discover them of course, but despite some fine moments this patchy album isn't the way in.

It opens well with the Anglofolk-rock of 100 Floors of Perception which recalls a meltdown of the Who and Small Faces with some psychedelic guitar colouring . . . but those references also alert you to how many there are on this album.

Mrs Maylie is a bristling Faces-type rocker with a whimsical late Sixties middle section (the Move?); Saturday is a terrific pop single, or it would have been in the Seventies; Sing Children Sing looks back to dark folk-rock of the late Sixties ("don't you know about the sandman . . ."); other songs recall a Who rock-opera, Mott the Hoople, the Kinks . . .

For all its impressive embellishments (strings, Stones-like piano, guitar pyrotechnics), the mostly upbeat mood and some standouts (that opener, Magic Carpet Days), this doesn't hang together and lyrically is often clumsy, cliched or juvenile . . . notably the laboured rhymes on the Floyd-like folksy Village Life, and the hippie anthemic What's Mine is Yours which, although Lennonesque, is something he would never approached even when his most out of it.

Too much here feels undercooked (Rockfield's weakness is disguised by strings and a Baba O'Reilly undercurrent) and although some have suggested this is OCS's return to form it sounds – the rocking firepower aside – more like returns to other people's forms.
There is an interview in Birmingham with Ocean Colour Scene captured at their Britrock peak in 1996 here.