Graham Reid | | 1 min read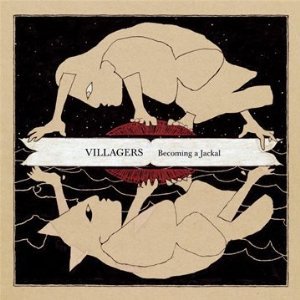 Engrossing though the clear, strong voice of Conor J O'Brien out of Dublin is -- the chief feature of this quietly gripping album -- it is the insistent, poetic first-person, image-carving narratives which become irritating at times.
O'Brien frequently writes songs from that perspective of what I call The Knowledgeable One and he will "show you the backroom where I saw the dead" (the opener), or he "was the dreamer staring out onto the main street" where the jackals are, or he has left "on a ship of promises" and his love is selfish, can you hear him now lying in this bed . . .
The songs can seem relentlessly about "you" and "I" . . . and menacing things happen to "you" while the "I" observes, knows the secrets or the truths and so on. Just gets a bit much over the long haul.
However there are some striking songs here and his earnest delivery is compelling, the music is mostly stripped back to taut piano, guitars, percussion and some supportive strings (which is exactly why you concentrate on the many words) and the rhythms drive the more upbeat numbers with a real sonic surge (churning Ship of Promises). Acoustic-driven folk-rock rarely sounds this good.
Highlights are the melancholy and enquiring The Meaning of the Ritual over slow horns, the almost-pop of the evocative Home, the chilly mood of The Pact and Twenty-Seven Strangers where he lays out a seemingly simple but poignant observation. Pieces comes with an almost Fifties-sentimental pop colouring which neatly offsets its nudge towards Bono-balladry.
Villagers is O'Brien's one-man vehicle (he plays and sings everything) and as such it is enormously ambitious and confident debut, but once he lets go of being The Knowledgeable One a little more his songs will offer more emotional engagement . . and you might feel less like a "you" being addressed.