Graham Reid | | <1 min read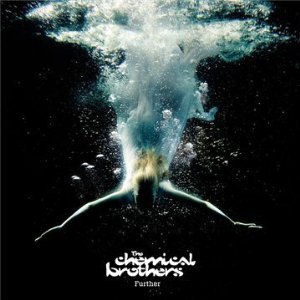 And in this further installment, our heroes effect a blend of Barrett-era Floyd (given a techno twist) and Baba O'Reilly-meets-Pseudo Echo (on the soundstage of Bladerunner) then set their control to the heart of dancefloor synthedelic music.
Add some pure pop vocals out of the Brian Wilson school with a few nods to Kraftwerk's Motorik beats as well as a couple of swooning melodies, and you have an album which morphs and shifts shape before your ears -- but is sadly lacking the light show.
The Chemical Brothers could probably rest on a few laurels these days and while this has some rather flat spots (Escape Velocity is mostly promise and little follow-through) it still manages to refer neatly to electronica's illustrious past, keep its feet firmly in the Boiler Room and offer some sonic woosh for homeplay.
The most powerful piece is the gritty, metal edge Dissolve with driving drums which follows the delightful Another World and leads into the retro-styled Horse Power which looks back to the strident German electronica of the late Seventies/early Eighties for a jumping off point. Oh, and has a horse whinnying. As you do.
The Chemical Brothers sound like the sum of all that has preceded them (including their own work) but somehow this manages to point its head towards some imagined future . . . where there are rocket ships, and galloping horses.