Graham Reid | | 1 min read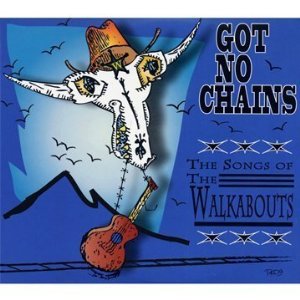 The Walkabouts have -- for 25 years -- been the vehicle for songwriter Chris Eckman (see here) and Carla Torgerson who have been mainstays in a band with a revloving door membership.
Some might push the Walkabouts into the broader indie-rock or alt.country category, but as this tribute illustrates, their songs are so malleable that they can be remade by very diverse artists.
This is a terrific double-disc set (with booklet): One disc is 15 Walkabouts songs from all parts of their career, the other is the same songs done by a cast of international (if hardly household name) admirers.
Among the best known artists here would be the Willlard Grant Conspiracy and Australian Huge Race (who turns Cold Eye into a dark, baritone ballad of the Leonard Cohen style).
But from the striking opener -- a gritty, techno-stabbing Grand Theft Auto by Chris Cacavas -- through piano ballad treatments with lonely harmonica (Terry Lee Hale on the title track) and alt.country (Walter Salas-Humara on Acetylene) to surf-rock (the Bambi Molesters on Sundowner) and sensitive deliveries of lonely, wind-blown songs (Al DeLoner with Nights Between Stations) this is a hypnotic collection.
And it goes out with two of the best versions: Gary Heffern and Beautiful People get into emotional chest-bearing on Unholy Dreamers; and Locals in Love crank up the mood for some lighter-waving in the stadium for their heroic treatment of The Light Will Stay On.
If the Walkabouts have never crossed your path these past 25 years you could do a lot worse than starting with this set.