Graham Reid | | <1 min read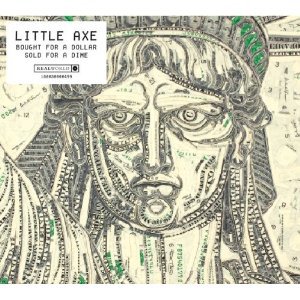 The previous album by guitarist Skip McDonald as Little Axe, Stone Cold Ohio, was a Best of Elsewhere 2006 album so interest was high for this one which also sees the whole Tackhead crew (bassist Doug Wimbush, drummer Keith Le Blanc) together again after 17 years, and with producer Adrian Sherwood.
Guests include vocalists Bernard Fowler and Ken Boothe, and a brass section.
There are once more deep blues at the heart of this album: they go back to Tackhead for re-visions of Take a Stroll and Hammerhead; Can't Sleep at Night (with Boothe) is a moody moaner; Too Late is a haunting walk through the woods at night with distant harmonica and death stalking the lyrics; Another Friend Gone reaches back to Parchman Farm (and Another Man Done Gone) for its gospel-styled rumination on death and borrowing from How Great Thou Art . . .
Elsewhere Tell Me Why has some of the emotional uplift of music from Mali; things get brittle and urban on the aching Return; those ghostly women sit behind the questioning Soul of a Man; the pains of a life are explored on Grinning . . .
As with Stone Cold Ohio, this is 21st century blues reconstructed from source material and influences (with some reggae added) and is a sometimes exciting -- and menacing -- reworking.
But, daring though this is, my money is still on the exceptional Ohio as the more consistent album.