Graham Reid | | <1 min read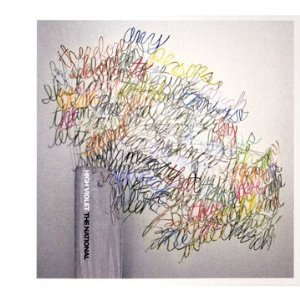 Frankly, I want to like the National more, but their almost willfully/arty obscurantism is often off-putting. The DVD which came with their extended EP A Skin/A Night, The Virginia EP seemed like an attempt at creating depth in something which was inherently ordinary.
And I feel a little the same about this album: the all-in production attempts to carry the weaker material and the emotionally distant delivery by Matt Berninger lets the stronger material slip away into a kind of studied ennui.
A piano ballad as simple as Little Faith gets lost in the morass of drums and guitars and strings which are added; and distorted guitars do not necessarily make for a sense of discomfort. Sometimes (as on Afraid of Everyone) they are just annoying. At times you sense that in their attempt to distance their inherent musicality from the whole Coldplay/U2 ballad/alt.rock end of the spectrum (see Sorrow) they have fled too far in the other direction.
Yet every now and again here some terrific songs peek out (Lemonworld, Runaway, the mysterious Conversation 16, the languid England) almost tentatively, and at that point I -- and maybe you? -- like the National more.