Graham Reid | | <1 min read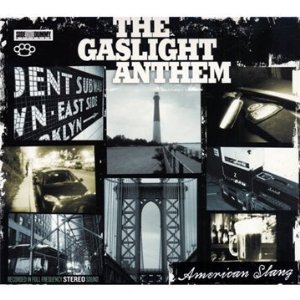 Normallly an amalgam of early Springsteen/E Street Band energy, Bob Seger committment, the Replacements' punky thrash and Tom Petty's way with a lyric and melody would have been right up my street -- but while Brian Fallon writes good, appropriately "mythic" songs and sings them with throat-aching passion there is something just little calculated about this outing which --- I should say -- seems to have been liked by American writers and fans a lot more than me.
The massive drum production also gets very annoying too: this is clearly aimed at the stadium audience they doubtless will command.
But the aching nostalgia (from those so young!) and whole retro-rock sound -- from barreling road songs for FM driving and quieter moments in those ballads -- just sounds overly familiar, aimed at a middle America audience and . . .
Yes, it is "classic" American rock in many ways -- but others and better have passed this way so to call it Springsteenesque may at one level be a compliment, but equally it means that it plays in a narrow framework.