Graham Reid | | <1 min read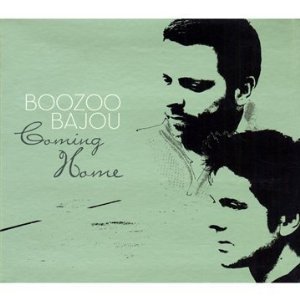 In the mid 2000s I gave up on chill-out music, I'd heard a lot of it and my life was becoming far too laidback for my own good. A Buddha Bar compliation too far I think.
Germany's Stereo Deluxe label has a logo of two lounge chairs back-to-back and I thought that rather summed things up -- although I especially like things on that label, notably the tasteful, genuinely interesting stuff from name-players like Mo Horizons, The Funky Lowlifes, Bobby Hughes Combination, and especially Boozoo Bajou, whose Satta album of '01 I still keep for those winelight moments.
The BoozBaj boys - Peter Heider and Florian Seyberth -- know how to craft a groove and what acts to cherry-pick for their rather too infrequent releases.
This new one opens with the Linkwood Family's silken Miles Away (yes, it references classic cool Mr Davis) before things seque neatly into Boozoo Bajou's own Fursattel (in a dub mix). Thereafter follows soul-groove (Tontelas featuring the gravel'n'treacle voice of Ski), the rather more disturbing edge of disco-funk from Soulphistication moving into Wu-Burn Clan's slightly chipping and percussive Lights Out . . .
So this isn't exactly all chill-out but rather a more ambient lo-funk landscape with a bit of bite in places just to keep you alert.
When I gave up on chill-out I wrote about BB's Juke Joint compilation that it "confirms that if you only need three chill-out albums, a Boozoo Bajou would be one of them".
Make that two out of four now.