Graham Reid | | 1 min read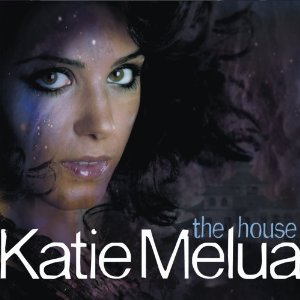 Those who have followed Melua's career might be a little surprised by this outing -- and if you haven't then this might be the album to tune in for: dramatic, dark, hypnotic, cabaret-noir, lovely ballads, enough pop-smarts everywhere . . . and a strange sense of sonic discloaction from producer Wiliam Orbit. They all make this quite a grower.
Although she previously worked with Mike Batt (The Wombles, which is more to his credit than that Tarot album), here Orbit comes in and, keeping his instinct for out-there electronica in check, he provides interesting settings for these songs which mostly come from the pen of Melua with hit-writer Guy Chambers (and others, including Batt). The sole non-original is an airy and slightly eerie treatment of Bill Munroe's The One I Love is Gone.
The standouts here are the centrepieces of the delightfully ambient, European-flavoured ballad Red Balloons where her pure voice floats into the clouds, and the slightly strange Tiny Alien which shifts between delicate pop and Orbit embellishments pushing it onto the widescreen.
God on Drums Devil on Bass (the cowrite with Batt) later on has a dark -- and somewhat obviously -- dramatic feel. Better is the unsettling opener I'd Love to Kill You. Her solo write, the title track at the end, is saved by the arrangement and almost sunk by her oddly adolescent lyrics.
Melua's previous albums were enormously popular but seemed somewhat bloodless, and while this doesn't exactly reveal a whole new Melua you sense a rather different artist than the one with MOR appeal is starting to appear, albeit cautiously.
Well worth tuning in for, and certainly whets the appetite for what might come next.