Graham Reid | | 1 min read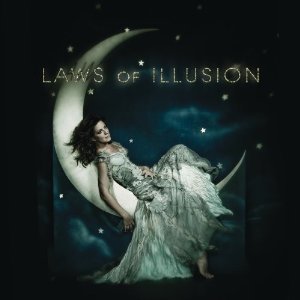 This prime mover behind the Lilith Fair all-women-artists tours of over a decade ago (and resurrected this year) hasn't released a new album in seven years, so in some quarters expectation must be very high.
A gifted, emotionally-driven singer-songwriter, McLachlan here comes out with all guns blasting on the rocking opener Awakenings which starts restrained then opens out when the electric guitars come charging in for the chorus which has all the dramatic uplift of a U2 ballad. (And cuts back to just her and piano right at the end.)
It's a powerful opening statement to an album that reaches similar heights later -- but also has some of its best songs working a more reflective, intimate territory (Out of Tune, the lean Forgiveness) and includes some stark, chiming ballads (the heart-warming Illusions of Bliss).
There are however some plodders here -- Loving You is easy has the same kind of thumping and repetitive piano substructure McCartney pulls out at his most lazy -- and longtime loyalists will doubtless baulk at two tracks (Don't Give Up On Us and U Want Me 2) which were previously unreleased enticements on her best of, Closer, of two years ago.
And it's fair to observe that rather too many of these songs are over-embellished by strings and backing vocals (notably Rivers of Love which moves unhappily towards prog-rock, Love Come) when understatement (see clip bellow) would have suited them better, and drawn more attention to her intelligent lyrics.
But McLachlan always delivers more than enough to retain her following, although this one -- fine though it is, if rather MOR in places -- is unlikely to win any but the converted.