Graham Reid | | <1 min read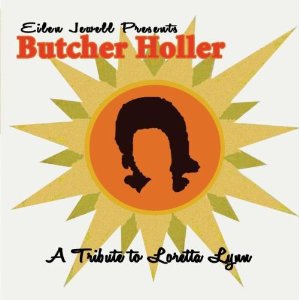 As well-intentioned as this is -- a tribute to the country legend Loretta Lynn from a group lead by the excellent Eilen Jewel -- Lynn herself brought self-confident earthiness to her delivery of assertive songs like Fist City, Don't Come Home A-Drinkin' With Lovin' on Your Mind and You Ain't Woman Enough to Take My Man which somewhat eludes Jewel's pleasant and smoother delivery here.
Certainly on material like the ballad Whispering Sea, the pop-country of You Wanna Give Me a Lift and the regret-filled Another Man Loved Me Last Night this is affecting (and the band which includes guitarist Jerry Miller is excellent throughout).
But Lynn was such a singular songwriter that her songs -- which often sounded personal -- are best heard when imbued with her character.