Graham Reid | | <1 min read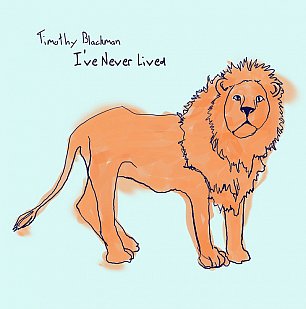 Singer-songtwriter Blackman appeared at Elsewhere previously with his very interesting EP Modern Sprawl, and this is his short (half an hour) nine-song debut album recorded in Berlin in December last year -- which must have been cold.
With sole assistance from a drummer in a few places, these are Blackman's naked ruminations (some philosophical, some imagistic) and while there is a rudimentary sound (a few overdubs, but at times you wish for more push and oomph which more embellishment would bring) they are evidence of his growing strength as a distinctive songwriter. And as a singer.
The second track Waltz for a Decent Man (with dark country fiddle) is the first indication of his more confident and powerful delivery in a song about yearning for truth and distance, with some chilly suggestions in the lyrics.
Blackman can also cut out a memorable hook (melodic or lyrical) and the soulful, Anglo-folk June 12th pulls you in with the mysteriously ambiguous line "you can see the lion/lyin'. "
The drawback of its lo-fi ethic aside, this is further evidence that Blackman is shaping up to be someone in that alt.folk world to pay attention to. And -- only if he wants it -- someone should fling a little cash his way to give his songs more sympathetic settings.
They deserve them.