Graham Reid | | <1 min read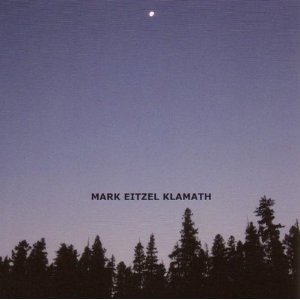 Eitzel was the former frontman for the very wonderful but poorly named American Music Club (probably still is, I think they have reformed) but this solo album dates from a retreat to a cabin (around Klamath Falls in central Oregon I guess) a year or so ago.
As befits it origins this is very intimate music -- although far from the introspective Nick Drake-folk tag some have laid on it.
With electric keyboards from AMC's Marc Capelle and what sounds like fretless bass in places, Eiztel sings over lovely and spacious sound beds -- walk around at night near Klamath and the skies are vast, believe me -- and presents hushed ballads over acoustic guitar and synth which deal with his customary open-heart surgery on the emotions.
There's a hint of leonard Cohen on the witty The Blood on My Hands (you could certainly imagine Cohen hoarsely creaking through it) and songs such as the minimal There's Someone Waiting have a mildly disturbing but enticing nuance to them.
Why I'm Bullshit isn't the most appealing title but as a piece of self-examination and a swipe at someone close it is certainly thought-provoking.
The sole song which really breaks the downbeat mood is the raw Ronald Koal Was A Rock Star about a dead friend in a punk band.
This is a minor work from someone whose name perhaps isn't as well known as it should be, but by being quiter it often speaks more loudly to the emotions.