Graham Reid | | 1 min read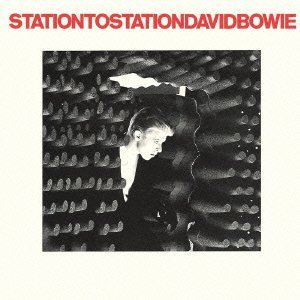 Rock critics and civilians are generally divided over David Bowie: people on the street seem to prefer the stabbing pop-rock of Ziggy Stardust and Aladdin Sane (with party favourite The Jean Genie) and singles like Rebel Rebel and Let's Dance.

Critics – because they famously don't dance – gravitate towards the sonic landscapes of "the Berlin trilogy" (Low, Heroes, Lodger) of the late 70s.

Few from either camp mention Station to Station from 76 among Bowie's best albums. It was certainly one of his most significant, both musically and personally, and boasts the snapping pop single Golden Years and throwback r'n'b rocker TVC15 alongside the epic title track and the widescreen ballad Wild is the Wind (from the 57 film of the same name and originally sung by the crooner Johnny Mathis).

Station to Station presents two sides of Bowie – the pop-rock chameleon and the serious artist. It fell between his self-described "plastic soul record" Young Americans (which sprung the title track and Fame) and his move to Berlin to detox and get arty with Brian Eno.

As critics Roy Carr and Charles Shaar Murray noted in Bowie: An Illustrated Record, this album tied off the Ziggy/plastic soul era and hinted at the new style which would come to fruition on Low. It also featured Bowie's last great persona (the thin white duke) and was both accessible (Golden Years, TVC15) and impenetrable (the title track, the romantic-religious Word on a Wing).

The album achieved its emotional effect through a grand simplicity but had at its heart an icicle. Bowie sounds remote and desperate (he doesn't believe these are golden years despite what he says), and the music is sometimes agitated, staccato and unnerving.
Station to Station – often unfairly overlooked – has been reissued in a mini-box with essays and a double live disc from the same period on which you hear Bowie (as he would do on the live Stage two years late) hedge his bets between hits (Suffragette City, Life on Mars, Five Years, Changes and the crowd-pleasing finishers Rebel Rebel and The Jean Genie) and the more demanding Station to Station material – as well as an odd revision of Velvet Underground's Waiting for the Man.

But Bowie was moving on, and the album title on this one was loaded with meaning.