Graham Reid | | 1 min read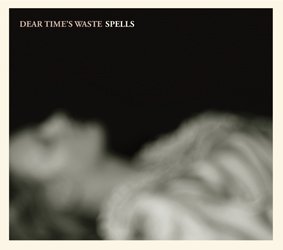 The previous EP in '08, Room for Rent, by this Auckland singer/writer Claire Duncan was notable for its droning and hypnotic qualities (guitar washes) alongside delicately realised folk, and you detected a talent which could stretch in many directions, from a constrained Bjork-meets-JAMChain to slightly disconcerting meditations on love . . . and throughout pastel shadings which were quite enticing and magical.
All of this makes the title of this new album fairly apt. Again there are spare line-ups on her 10 songs (solo, duo and trio) and the out-of-focus cover shot suggests similar contents to that interesting EP.
And while there are those elements as before (Swallowed takes care of the acoustic end, Up Shoulders a Monster the more textural side), this debut album springs into pop-life with These Words Stick To Me which could have come off a Look Blue Go Purple or early Verlaines album with its choppy guitar chords, and And So I Was Returning sounds like a serious bid for radio attention which you'd hope would be successful, the nagging guitar line behind her vocals and the change in dynamics make it repeat-play listening.
Alice pulls a full band to the fore for gritty alt.pop and Messy Text is another sliver of dark, intelligent pop ("enter the historian and his public" is a fine opening line) which sounds effortlessly broody but ready to explode . . . but thankfully doesn't do the obvious.
As before also, Duncan allows for found sounds to be dropped in discreetly (as on the opening of the neatly multi-tracked Son of a Fright which floats on carpet of keyboards) and the closer is a piano ballad We Are Where We Were Before -- which isn't true actually.
This isn't Dear Time's Waste as they/she was/were before.
This is a much more diverse, thoughtful, deep and interesting incarnation.