Graham Reid | | 2 min read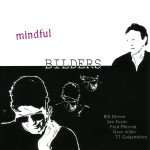 Bilders (sometimes Bildrine) is the nom de disque of Bill Direen -- and that French there is not being pretentious as Direen spends much of his time in France, and the Mean Time album was largely recorded in Paris this year. The Mindful album was recorded in Berlin in 2008 as an art collaboration between singer/guitarist Direen and Jon Evans (keyboards), Fred Morvan a French DJ and others.
The last first then: Let's not pretend there is great sonic quality here (that has never troubled Direen to be fair) because this was captured almost by accident when Evans had hit "record" while the musicians -- who barely knew each other and hadn't worked together before -- were rehearising for a project that never eventuated.
But what you get is Direen's poetic sensibility to the fore in mostly spoken word pieces (the train journey in Nordbahnhof, on Extraordinary which opens with what sounds like Chaucer-era English) over gentle beats, scraped violin, guitar and so on.
Direen has always possessed a voice which can seem infused with veiled menace and a couple of pieces here (the slightly unnerving Crossing and When the Rivers Run Dry over electric guitar) work along that line -- although the incomplete Byron & Eve sounds like it was improvised with a paucity of ideas.
More interesting is the spare Birds and Telephones with twittering and staccato violin (like a more threatening Penguin Cafe Orchestra), the cabaret-noir atmosphere of the barely-there Quand and the sonic deconstruction and experimentation on Stinkin' which morphs into something approaching a bent, Flying Lizards-type pop structure.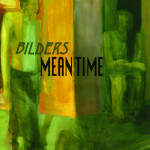 The Mean Time album -- which includes a complete and satisfying version of Byron & Eve -- is the better of the two as it is a more coherent and contains more clearly structured songs, and Direen says they are a tribute to that period just before punk when people in his Christchurch scene had books and music at the centre of their lives.
Some pieces such as Four Long Years and Almost No More evoke exactly that inventive, sub-culture (with perhaps a nod to the early Eighties and Flying Nun) but -- as with Mindful -- the volume and mood is turned right down for the most part and pieces like Fewer Than Few, Shine Me A Sun and Woke Up Sleeping insinuate themselves.
I Think We'll Be All Right is like one of those odd, quizzical Laurie Anderson pieces off her United States collection, and Labyrinth is a spooky wee story not to be played to kids before bedtime. Before the hidden track -- worth hearing -- he delivers an off-kilter version of the old union ballad Joe Hill. (Direen did an album to Michael Joseph Savage some years back.)
Direen paints on his own oddly shaped canvas and once again on these two albums he confirms both his outsider status, and credentials as someone who will never be to most people's taste but is a unique, literate and challenging voice always worth investigating.