Graham Reid | | 1 min read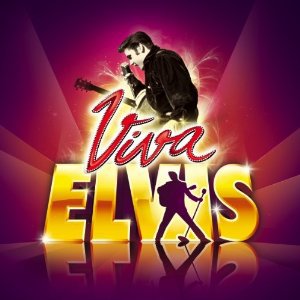 Let's be very clear here, this astonishingly awful album has very little to do with Elvis Presley -- the man, as these people have forgotten, who recalibrated popular music and culture.
This has a whole lot to do with a Cirque du Soleil show which sampled Elvis' vocals and then pasted them over backings which, in most instancers, sound like they have been created by someone with a Sandy "Let There Be Drums!" Nelson fixation. (Oh yeah, the band leader is the drummer. Figures.)
And I suspect another person involved has discovered how to loop and echo a vocal track.
Songs such as That's All Right, King Creole and Burning Love were so exciting in their original state they hardly needed the leaden hand of massive percussion to drive them along -- but I guess if you want to get an audience to its feet while "boy dancers" strike Elvis poses and a horn section raises a sax and trombone to the sky then this horror is what you get.
Of the ballads the less said the better.
This is a shocker and of course you'd be better off with a greatest hits or the Sun Sessions, but I suppose that's not the point. This is merchandising to tie in with a show.
However unlike the Beatles' Love -- a studio band for half their life so it made sense to meld and mash-up, and their producer George Martin was on hand to ensure some integrity -- this lacks any sense of nuance, let alone respect for the music or artist.
Priscilla gave her blessing it seems.
Dylan -- please, no Bob-Cirque show! -- once said, "Money doesn't talk, it swears".
It's really foul-mouthed here.