Graham Reid | | <1 min read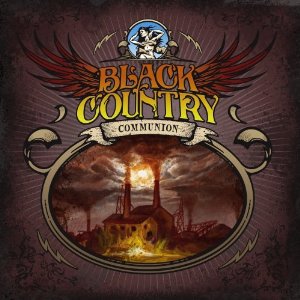 Some don't fall too far from the tree that Led Zeppelin planted, and this outfit -- a kind of second tier hard-rock supergroup -- certainly reference Jimmy Page's riffery and powerhoue attack.
And the drummer is Jason Bonham, son of the late John from Zeppelin.
But with guitarist Joe Bonamassa, keyboard player Derek Sherinian (Alice Cooper) and singer/bassist Glenn Hughes (Black Sabbath, Deep Purple) -- and produced by Kevin Shirley (Black Crowes, Aerosmith, Zepp) whose idea this project was -- you can't deny the firepower on display.
There are massive, churning riffs here, a bit of exotic orchestration and some larynx-damaging vocals here -- and Black Country Communion confirm the old school values for those about to rock. A hefty trans-Atlantic sound too.
BCC sound like the sum of their influences and there is fun to be had ticking off some of the borrowings, but mostly this works best at full volume -- and if you ignore Hughes' often self-inflating lyrics.
The CD also comes with an interesting DVD which includes a video, the band in the studio, interviews, a photo folio and other stuff. Kinda cool.
Bring the noize . . .