Graham Reid | | 1 min read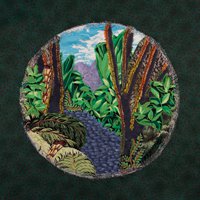 Those many of us seduced by Dudley Benson's previous album (and EPs which preceded it) might not have anticipated the manner of this new one, an entirely a capella art music project based on the poems (birds, the spider) by the late Hirini Melbourne who, with Richard Nunns, led the revival of taonga puoru (tradional Maori instruments) . . . and it is sung almost entirely in te reo (Maori).
These gentle poems sung by Benson and his a cappella outfit The Dawn Chorus are also accompanied in places by King Homeboy on gentle beat-box sounds. And Gerry Findlay adds discreet, convincing bird calls in two pieces.
There is lightly choral feel in some songs (the holy sounding Pipiwharauroa/Shining Cuckoo where the choir repeat a lovely minimalist phrase in the manner of Meredith Monk). But Ruru -- in English -- comes off like a rather mannered rap which doesn't entirely work, and ends with Nunns introducing the sound of some taonga pouru which sounds a little perfunctory.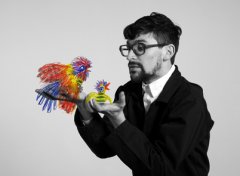 Because this is so gentle and poised, it is very enticing and the final track Kiwi, a 10 minute tone poem and subtitled a lament for Aotearoa, is exceptional. A real holy moment where quiet speaks volumes and Benson's voice at times sounds close to anguish and tears.
Benson has established himself as a unique figure in the New Zealand musical landscape and projects like this confirm the breadth and depth of his ambition and vision.
In this instance it also acts a warm and welcome tribute to Melbourne, and Benson connects Western art music and indigenous sounds, whether they be taonga pouru, waiata or bird songs.