Graham Reid | | <1 min read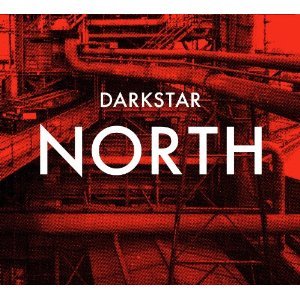 By happy coincidence I mistook this band's name for that of a prog outfit I was once curious about -- maybe if I had heard the words "dubstep electronia" (which is how they are sometimes described) I might not have so enthusiastically pulled it out of the pile.
Not that prog is my thing, but the Darkstar I was thinking about had a curiously ambient take on it.
And by coincidence these Londoners too have an interestingly ambient bent for this quiet but discreetly beat-driven electronica outing which is shot through with canny glitches, romantic or minimalist strings, gentle vocals (from James Buttery who has joined James Young and Aiden Whalley) and a totally retooled cover of Human League's You Remind Me of Gold (as Gold) which initially sounds like it is at half speed.
If there is a complaint it's that initially very little stands out (there's no killer single although it kicks off with their Aidy's Girl is a Computer which did well for them apparently). But that's only to say it all flows by seamlessly, like albums by Air, Lemon Jelly (without their endearing cuteness) and others on the electro-ambient/dance music for seated people axis. A bit Orchestral Manoeuvres in the Dark in places too, which is no bad thing.
This is music for inner space and there is a slightly frosty air to it as well.
Hardly essential, but I am very glad that by happy coincidence I discovered it.