Graham Reid | | 1 min read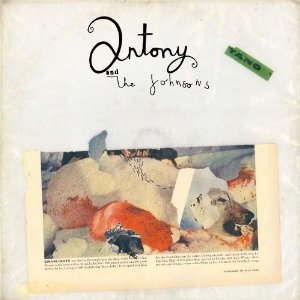 This fourth album by Antony confirms what many already suspect, that a little of this divine, sublime voice can go a long way. All that high drama and quivering vocals, the allusive lyrics, the symphonic strings . . . It's all high-wire emotion and, as with Rufus Wainwright's All Days Are Nights, over the long haul it becomes demanding and undifferentiated.

To his credit however Antony appreciates that and mixes things up a little here: the gentle Great White Ocean is as close as he has come to a simple, understated pop ballad; there are backwards guitars and discordant intro to the fascinating, ambient and slightly-delic title track; Ghost is dramatically underpinned by a minimalist-like piano figure; and the final seven minute-plus Christina's Farm is gorgeous, heart-stopping reverie over gentle piano which refers back to many of the lyrical themes.

But Thank You For Your Love is a repetitive stab at soul (he's no Al Green); the duet with Bjork on Fletta is shapeless art music, and Salt Silver Oxygen ("the flying horse carries me across the shy . . .") is an adolescent poem set to a monotonous vocal line propped up by orchestration.

There is a theme of environmental concern apparently (he's published a 144-page book of his art and writing as a special edition) but that's hard to discern – although themes of death, passing and dream-states are evident.

Small and selective doses rather than a large gulp.