Graham Reid | | <1 min read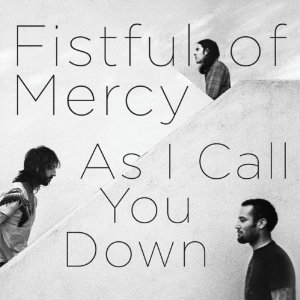 Further proof – if required – that something less than a supergroup can deliver something considerably less than super. And this group – Ben Harper, the far-too-prolific singer-songwriter Joseph Arthur and Dhani (son of George) Harrison – come up so far short on every front that their folksy I Don't Want to Waste Your Time ("but I will, yes I will") could only be acceptable if delivered by Flight of the Conchords. It's rubbish. Unless it's a parody, which -- regrettably – it isn't.

Lyrics aren't their long suite ("you love like I love, you love like I do, you wish what I wish . . ." etc) and their template is the low end of Crosby, Stills and Nash – but with none of the cultural significance CSN enjoyed. FoM seem dislocated from their time, any guiding intelligence and a decent, memorable song. Oh, aside from Father's Son (and yes, Dhani does sound like that) which has the sole virtue of rousing them from their self-satisfied Traveling Wilburys/CSN sleepwalk – although you can hardy hail a lyric which includes such blues cliches as "my father he done told me" and "my woman she done left me". Rubbish Part II.

Further proof – if required – that it's far too easy to record an album these days. Three days apparently. Time wasted.