Graham Reid | | 2 min read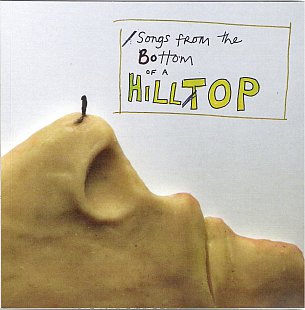 Recently I heard this collection -- 400 copies only, two CDs, a thick booklet of artfully rendered lyrics, posters and more delivered in medium-sized pizza box -- being described as a cult item, bound to lose money, an ambitious conceit . . . but also pretty terrific.
Right on all counts.
Naming your ensemble after an obscure Norwegian politician (deceased) and having a group of around 15 musicians from all parts of New Zealand means that Wellingtonians Nigel Beckford and Clyde Clemett who are behind this song cycle have got their work cut out for them.
On the other hand, if they just delivered a double CD under a more mundane title and without the trappings it would most likely have gone past most people. This one makes you stop, look and listen.
And it is well worth it.
Much like Roger McGough's long poem Summer with Monika -- but with Wellington-specific references -- this song cycle traces the rise and fall of relationships measured out in the sublime and the mundane, and there are very droll, neatly observational lyrics here.
"In my dreams I'm in your lighting store, a gloomy place, 10,000 watts and more" . . . "you are my triumph in defeat, you are my favourite Waterloo. No darling, I'm your Willis Street" . . . "the weekends were a search for sex but our searching had the opposite effect, there didn't seem to be any women left prepared to fall in love with human wrecks" . . . "I shared that letterbox with a platinum blonde, she had a rear that stretched from Bulls to beyond" . . . "are we worshipping or merely kneeling?" . . .
But these lyrics are delivered with a slightly melancholy, reflective feeling over deliciously memorable and charmingly simple melodies and songs which are lightly embellished with strings, French horn, trumpet, mandolin and steel guitars. Lovely arrangements.
The early days of a relationship are sketched in with almost haiku-like detail: "We couldn't afford to heat, we lived in libraries, my mother sent me packs of big wheels underpants and a Woolworth's book . . . when we climbed home drunk that hill was quite a bummer, you could hold the Winter Olympic in summer."
And while this is quite Wellington referenced there is a universal quality to the observations and the unfolding/refolding narrative. The first disc is Uphill and the second -- darker, the character seems more emotionally adrift although there is a pastoral idyll beckoning -- is Downhill: "I've taken the talent I had and turned it into something sad, like some bearded humbled hack talking up the scenery".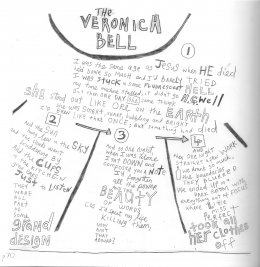 Yet here the music becomes more dreamlike and detached to parallel the loss of innocence ("remember when the stars conjured more than astronomy").
And throughout are wonderful indie.pop-cum-Crowded House songs like the chiming The Town Belt which pull you along, just as there are darker moods (Flies in the Letterbox which follows).
This is a story you follow to the slightly bitter end . . . and the redemptive power of love on a character who has at times been a victim of self-pity and defeatism.
This is an exceptional, ambitious and unique project -- and although you can listen to tracks free at their website you really need to secure the whole box (here).
It is a collector's item -- but one that won't stay on the shelf.
This is living and breathing human music. And a rare treat.