Graham Reid | | 1 min read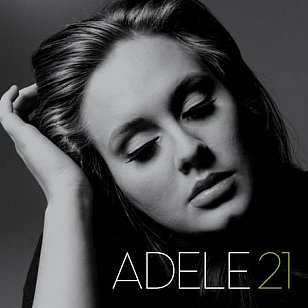 Adele's debut album of two years ago -- 19, when she was 19 -- announced the arrival of a great British soul voice even if some of her original material wasn't quite as strong as it could have been.
Still, she was only 19 -- but she hardly deserved to be lumped in with the new breed of British women singers coming through (notably Amy Winehouse, Duffy et al). Not that she needed to worry, the album did exceptionally well for a debut.
But this new album -- yep, she was 21 when she recorded it -- reveals an exceptional maturity of style and lyrics (sensibly perhaps she co-writes this time), and a confidence that is revealed immediately.
Rolling in the Deep is a punchy soul-rocker which opens with her vocals over just a rhythmic thump to which piano etc are increasingly added to make this slow burner turn into a dancefloor burner. She also sounds adult and assured in her delivery.
And at the other end, she closes with the reflective, self-lacerating ballad Someone Like You which also indicates not just her confidence but the real feeling that this is a talent whose time has come.
Between times she nails a lover with a girlfriend half his age on Rumour Has It to a driving Northern Soul beat, stands her ground for her feelings in the string-stabbed Turning Tables, does open-heart surgery on the emotions in the pop ballad Don't You Remember (the least mature-sounding track to be honest), Set Fire to the Rain is a belter but you can imagine others will take a more introspective approach because of the lyrics . . .
Quality material and a thrilling voice.
If the previous album was just the announcement, this one confirms Adele's election into a pantheon of great vocalists in the past two decades and the emotion she brings to these songs is rare and doesn't sound forced or faked.
21 has topped the charts in Europe, UK, Japan and in New Zealand. The Americans again look like they are going to be slow on the uptake. Guess they are still hung up on television Idol singers and are missing the real thing, a genuinely lived-in soulful voice.
Like the sound of this? Then check out this.
FOR OTHER 'BEST OF ELSEWHERE 2011' ALBUMS GO HERE.