Graham Reid | | 1 min read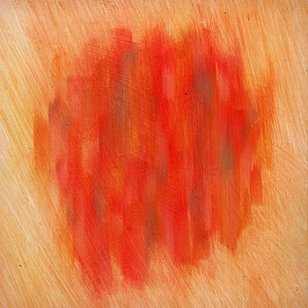 Based in Wellington, New Zealand this singer-songwriter is also in the band The Novelist but has run a parallel but separate career as a solo artist.
This, the second outing under his own name, appeared in the last quarter of 2010 but has been making its way slowly into the world since, picking up favourable comment from longtime followers but otherwise barely making a ripple in the mainstream.
It's an interesting one alright: Armstrong pitches it partway between alt.folk and expansive indie.rock, frames his songs around acoustic guitar but also invites in toy piano, cello and synth. At times his vocals are at the more intimate end of Jeff Buckley's spectrum (The Best Will Come, Counting), at others this eases towards higher drama (Bells).
If there's a loose theme here it seems to be of a song cycle about a relationship which is both a gift and a trap, the singer full of doubts (Forgery), encouraging his partner (Awake) and yet by the end it is over with "we were certain it would last forever, but you broke our window pane, 1000 shards of glass".
Musically it is an integrated piece but sometimes these lyrics are arch to the point of being impenetrable if not pretentious. Not often you hear "The ocean capsule has just unwrapped itself. Strength should be your vade mecum" or "the ambulant gradients of your night dress, meandering in folds like a sine tone" in a song. And there are more like those.
Because of that the more emotionally direct pieces -- the spare opener Sell Out, the especially lovely Pictures, and Safe at the end -- are the most directly affecting.
Elsewhere the arrangements and Armstrong's persuasive vocals get you through some of the more difficult lyrical waters.
Two fine piece are Awake and Furnaces where Sarah Colman adds her vocals to excellent effect.
So while boasting a consistency of tone and approach there are some rather murky moments here. But an album where the best indicates a talent well worth watching.
This album is available from here as a download (NZ$10) or as a CD with lyrics (NZ$15)