Graham Reid | | <1 min read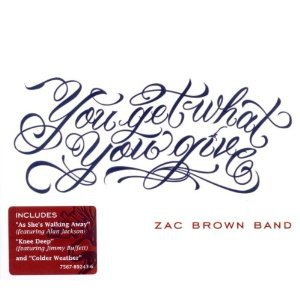 No surprise that Captain Cruise-Control, the laidback Jimmy Buffett, appears as a guest here because about half the songs have Buffett's easy Caribbean-country flavour and the world isn't something to worry about, you're better off going fishin' with your old cane pole and sit down in an easy chair by the riverbank and let the world go by . . .
That kind of thing.
Titles here include Let It Go, No Hurry, the crowd pleasin' Whiskey's Gone, Make This Day . . .
The other guest is Alan Jackson (on As She's Walking Away which just won the Grammy for best country collaboration with vocals) because there is a strong contemporary country element too: steel guitar, fiddle, Cold Hearted, Keep Me in Mind . . .
Fine musicianship, the ambitious 10-minute rocker Who Knows which sounds like prog-country inna reggae mood, memorable songs . . .
I pass.
Like the sound of this? Then check out this.