Graham Reid | | 1 min read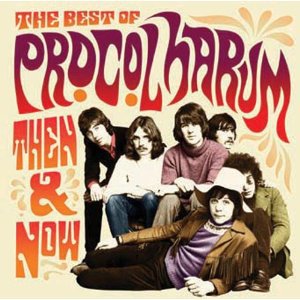 It is hard to believe -- and somewhat sad -- that the authorship of Whiter Shade of Pale, this group's defining moment (and which also captured the dreamy, surreal English Summer of Love in '67), should only have been resolved in Britain's House of Lords a few years ago.
It's also a shame that -- just as in any film about the war in Vietnam it seems obligatory to have Creedence song -- Whiter Shade of Pale has come to be the only identifiable song by PH for most people.
At the time their follow-up Homburg and Conquistador got considerable mileage on radio and those who followed their career were rewarded with albums such as A Salty Dog. And in retrospect we would recognise them as being one of the first prog-rock groups -- but one which didn't give in to the indulgence of 20 minute pieces.
PH kept a pop sensibility and, like the Beatles, managed to convey a benign, trippy experience in fewer than four minutes.
Changing line-ups certainly hindered a sense of continuity and as a consequence the music changed. But this 17 track compilation (the hit, Homburg, a live Conquistador and mostly Seventies tracks, closing with two live pieces from 2009) should serve as an introduction to a band which had more breadth than many might expect: the Dylanesque Gerdes, the not-to-be-ignored nautical melancholy of A Salty Dog, the driving Nothing But the Truth, and the slinky Pandora's Box which gave them the oxygen of minor chart success in '75 before they broke up in '77.
Of course they reformed and tour today, but for the casual traveller in their world this is where to get your ticket punched.
Like the sound of this, then check out this.