Graham Reid | | <1 min read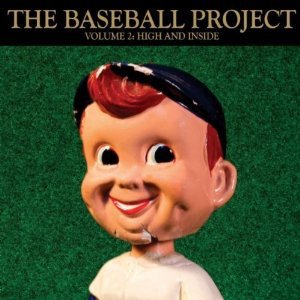 A power pop supergroup of sorts -- Steve Wynn (Dream Syndicate, Gutterball), Scott McCaughey (Fresh Young Fellows, REM), Peter Buck (REM) and Linda Pitmon (Golden Smog) -- here continue their passion for baseball after their similarly conceived debut project Frozen Ropes and Dying Quails.
You probably don't need to know too much about the sport to appreciate sentiments like Fair Weather Fans or the bristling pop and enthusiasm they bring Don't Call Them Twinkies (a wordy, almost doco account by guest writer/singer Craig Finn of the Hold Steady of his desperate passion for the Minnesota Twins in the World Series).
These alt.pop songs might bring you up to speed on arcane matters about pitching, a gopher-ball, the Japanese player Ichiro, Pete Rose, pitcher Roger Clemens and the late Carl Mays. But even if they don't this is a great collection of vaguely familiar songs and pop styles with funny, sad and reflective lyrics about the game and its players which are so much part of American life.
Of minority interest outside of the fan base however.
Like the sound of this? Then check out this about an even more strange "sport".