Graham Reid | | 1 min read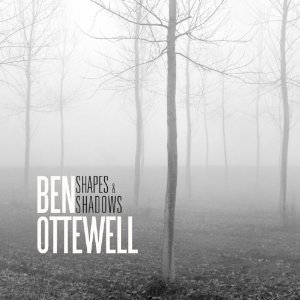 The name might not be familiar but from the first bar the voice certainly is. It belongs to that rusty balladeer in Gomez who here steps out with a classy, soulful solo debut of originals co-written with Sam Genders of the rather bent UK alt.folk outfit Tuung who have barely raised a ripple in this country.

With a sound as distinctive as any in rock, Ottewell could get away with singing a cookbook. But here are mature lyrics of poetic allusions and mystery, songs of loss and regret ideally suited to his soulful, gentle and raw delivery, and in the acoustic No Obstacles ("when did you decide you don't even need to try, to fail is your fate") a heartfelt plea to a friend (who may have committed suicide).
There is alt.folk aplenty (the back-porch stomp of Blackbird) but these songs also come with strings and battered piano (the gentle Chose which seems to follow the thread of No Obstacles) and Anglofolk (the finger-picking on the reflective Take This Beach which closes this too-short nine-song album).

Ottewell has always had this voice but here he seems to grow into the material and although he doesn't ignore pop sensibilities (the instantly memorable, title track opener, the swelling Lightbulbs) it is in the darker material where this one really grips as you dig for meaning.
Like the sound of this? Then check out this.